Your journey to parenthood deserves more.
95% of our patients would recommend South Jersey Fertility Center to a friend.
Patient Success Stories
With more than 30,000 babies born – and counting! – our family of experts at South Jersey Fertility Center is not only skilled, but truly passionate about helping families grow.
Over the last three decades, we've established a strong reputation for our quality of clinical care and treatment success. Consistently rated as Top Docs in our field year after year, when you partner with our team, our regionally- and nationally-recognized clinicians are in your corner, providing the answers you need, the encouragement to keep you going, and the state-of-the-art care to help you achieve your dreams. Because your journey to parenthood deserves more.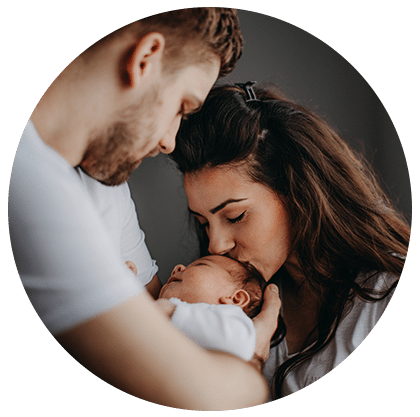 More Expertise, for when you don't have answers.
Lisa and Phil always wanted to be parents, but encountered challenges early on. Through IVF with South Jersey Fertility, they are now parents to little Phil, a wonderfully happy, healthy, and loving little boy.
As a member of the Society for Assisted Reproductive Technology (SART), our IVF data can be viewed at SART.ORG. A summary report is shown below. Our success rates are also reported to the CDC and are shown in the graph below, demonstrating that we meet or exceed the national averages in all age categories. A comparison of clinical success rates may not be meaningful because patient medical characteristics, treatment approaches and entrance criteria for IVF may vary from clinic to clinic.