A cancer diagnosis does not mean your parenting dreams are out of reach.
Building your family is not a battle you need to fight.
While the most successful treatments for cancer save your life, they can also destroy your fertility. We're here to give you the peace of mind that your fertility is safely preserved for the future, prior to beginning your cancer treatment. With us by your side, building your family is not a battle you've got to fight.
We fully understand that cancer treatment cannot wait, which is why we expedite treatment cycles for our oncofertility patients. Our dedicated team guides patients through a timeline, works with your oncologist, and helps you connect with various discount programs to make fertility preservation affordable.
Ultimately, we want you to focus on your health and recovery. When you're ready to start your family, we'll be here to help.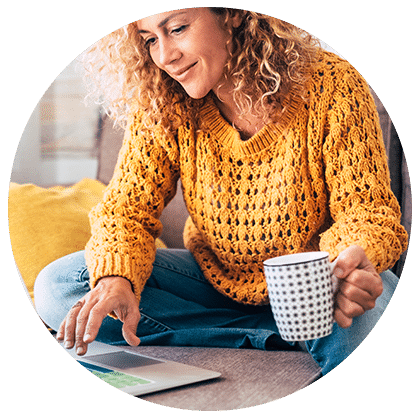 Fertility Preservation Options
Egg Freezing
You can freeze multiple eggs through an IVF treatment cycle, allowing you to move forward with fertilization and embryo transfer in the future.
Learn more about Egg Freezing
Embryo Freezing
If you have a partner or spouse, you can fertilize eggs with sperm to create embryos. Embryos are then preserved for use in future Frozen Embryo Transfer (FET) cycles.
Learn more about Embryo Freezing
Sperm Freezing
Vials of sperm can be frozen onsite for use with future IUI or IVF cycles.
Learn more about Sperm Freezing
South Jersey Fertility Success Stories
"We will never be able to say 'thank you' enough for everything you have done for our family over the years. Our daughter was born 3 years to the day that I was diagnosed with cancer. All of you helped us become parents and we truly will never be able to thank you enough."
OncoFertility Options
Learn more about available resources, financial programs and ways we're here to support you.