Serving the LGBTQ+ Community for Decades
Our team at South Jersey Fertility Center has been helping LGBTQ+ patients accomplish family-building goals for over three decades. From assisting with donor insemination and IVF to exploring donor egg and gestational carrier services, our team works closely with LGBTQ+ couples to navigate the many options for each unique journey. Welcoming a new child is one of life's greatest joys, and our team believes everyone should have the opportunity. We're proud to help our diverse patient base achieve their dreams.
Fertility Options for Female Same-Sex Couples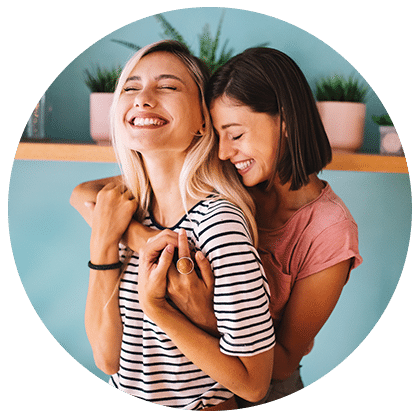 Donor Insemination
The most common treatment for female same-sex couples seeking fertility treatment is insemination with donor sperm. We partner with various reputable sperm banks that provide diverse databases to choose from. Once selected, the sample(s) are shipped directly to our practice and available to be thawed the day of an Intrauterine insemination (IUI) procedure.
In Vitro Fertilization
Commonly referred to as a "Co-IVF" or "Reciprocal IVF," this approach allows both partners to participate in conception. One partner's eggs are fertilized with donor sperm to create an embryo. The embryo is then transferred to the other partner's uterus to achieve a successful pregnancy. Either individual of an LGBTQ+ couple can have embryos transferred with the option of embryo cryopreservation for future pregnancies.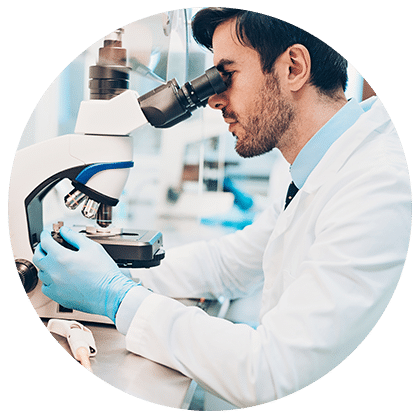 Fertility Options for Male Same-Sex Couples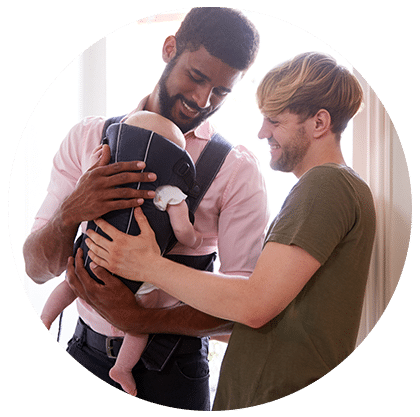 Donor Egg and Gestational Carrier
For same-sex male couples who want to build their family, a gestational carrier and separate egg donor are used in a treatment cycle. The egg donor program at South Jersey Fertility Center allows couples to select a suitable egg donor. Once the eggs are retrieved, they can be fertilized and transferred to a gestational carrier to achieve pregnancy. If desired, both men will have the chance to take part in the process by each providing sperm to fertilize the egg. Our donor egg coordinator will work closely with you to set up all psychological and legal requirements needed to successfully complete this process.
"We had such a great experience working with the SJ Fertility team! As part of the LGBTQ community we always felt very comfortable and welcomed by a very educated staff. They are the only reason we were able to welcome our first baby boy to the family in April. We look forward to returning soon in hopes of growing our family again!"
"Family. This is how SJF treated us since day one. The staff and doctors at SJF were our number one supporters from start to finish. We are a same sex couple who went in for what we thought would be a simple IUI. But low and behold, that wasn't the case. We had the pleasure to have been cared for by every Dr in the practice. Each one had the care and compassion and drive to help us get to our end goal. The relationships we gained with a lot of the staff we will treasure. Thank you SJF for helping us reach our end goal!"
Resources
Providing helpful tips, updates, and information to support you along your family building journey.