Simplifying Affordability
Navigating the financial aspects of fertility care can be challenging, which is why we offer financial counseling, discount programs, and partner with financing companies to help you achieve your dream.
Spotlight on
IVF Packages
We've simplified our IVF pricing and consolidated our most popular offerings into packages, in order to make understanding care and costs easier. Packaging your selection avoids confusion when it comes to choosing what's best for you, avoiding paying for any unnecessary extras.
Freeze All & Frozen Embryo Transfer (FET): One of our most popular packages includes an egg retrieval, fertilization and cryopreservation of embryos, followed by a subsequent FET cycle.
Embryo Genetic Testing (PGT-A): Another common package involves embryo genetic testing to screen for any chromosomal abnormalities. This plan also includes a fresh egg retrieval, fertilization and cryopreservation of embryos and a future FET.
Fresh IVF with Future Embryo Freezing: Our fresh IVF plan allows couples to have a fresh embryo transfer (transfer 5 days after egg retrieval) with the option to freeze excess embryos for possible future FET cycles.
Learn more about IVF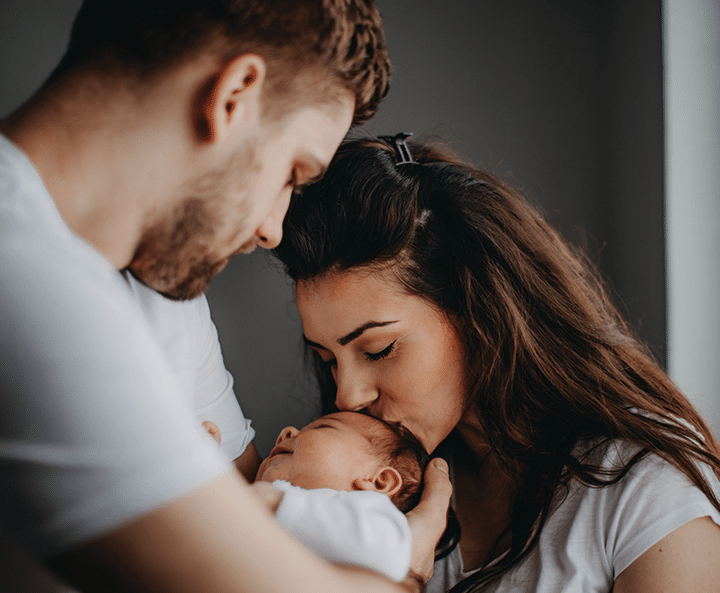 Discount Programs and Resources
Military Discount
We are proud to offer a discount to all active duty military personnel who are undergoing an IVF cycle at South Jersey Fertility Center without insurance coverage, as our way of showing appreciation.
Patient Loyalty Program
We want to be a part of your success story. Our goal is to help every patient on their family building journey. If you are proceeding with an IVF or FET treatment cycle and are unsuccessful, we offer 10% off your second IVF/FET cycle and 15% off your third cycle with us.
Financial Counseling
Navigating self pay costs, selecting the best plan for your budget and insurance barriers can be one of the most difficult aspect of fertility treatments – which is why we provide individual financial counseling with an experienced team member available onsite. We work directly with both insurance companies and fertility pharmacies to ensure you are only paying for what you need to, and that we're assisting you in providing maximum savings.
Contact our financial counselor: 856-596-2233 Ext. 341247
Fertility Loans
We partner with the leading fertility loan companies in the industry to offer patients paying out-of-pocket the ability to pay in convenient monthly installments for select services, to qualifying candidates. Learn more about Future Family, WIN Fertility and ARC Fertility.
Have Questions About Financial Assistance?
Our experts are here to help to you navigate the challenges of financing your fertility journey. Everyone deserves a chance at parenthood—we can help!