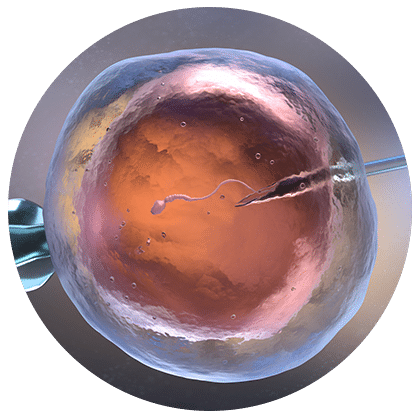 About ICSI
Intracytoplasmic sperm injection (ICSI) is a service provided in IVF cycles. In traditional IVF cycles, our experts oversee fertilization of the sperm and egg in our state-of-the-art IVF lab. During this process, we place sperm near the egg, allowing it naturally to penetrate the egg and fertilize, creating an embryo that will eventually be placed into the uterus.
However, when there is male factor infertility involved, fertilization rates have been poor in previous IVF cycles, or couples haven't had success with alternative treatment options, ICSI can be an excellent alternative to help encourage fertilization to take place. During the ICSI process, an individual sperm is injected directly into an egg, to assist in fertilization.
Is ICSI right for you?
The ICSI technology is performed based on medical recommendation, typically if there is a sperm issue resulting in male factor infertility – including abnormal shape, low count, or mobility issues – all of which can hinder traditional fertilization. Your South Jersey Fertility Center team can speak with you regarding whether or not ICSI should be incorporated into your IVF cycle.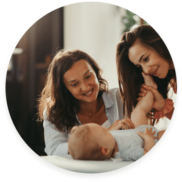 Spotlight on
IVF Success
South Jersey Fertility is proud to offer the clinical innovation that drives our advanced fertility treatments and leading IVF success rates. While many patients who seek our IVF treatment come from New Jersey, Philadelphia, and New York, we regularly see patients who travel explicitly for our expertise. That's because, between our board-certified physicians and on-site, state-of-the-art laboratory, our team blends the sophistication of an industry leader, with the attention to detail of a small practice. When you explore IVF through South Jersey Fertility Center, you'll quickly see that our team provides an unparalleled focus toward helping you achieve success.
View our success rates