In Vitro Fertilization (IVF) is the most successful and common fertility treatment available today. This technology allows couples (or single women) to retrieve their eggs and fertilize them outside of the body, in our state-of-the-art IVF lab. The best quality embryo is then transferred directly into the intended mothers' uterus. IVF allows individuals to overcome many of the most common causes of infertility, such as unexplained infertility, diminished ovarian reserve (often associated with age), tubal blockages, sperm issues, and more.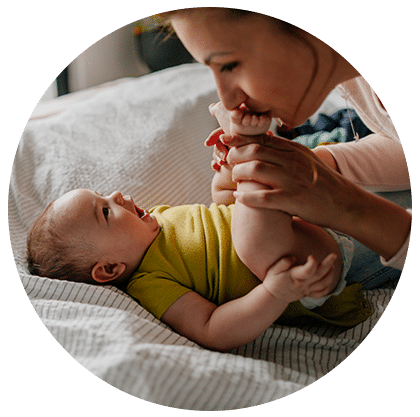 A personalized care plan to achieve your dreams.
South Jersey Fertility Center not only provides you with the highest quality clinical care and latest technologies, but offers you the personalized care and support you need to navigate the emotionally challenging barrier of fertility treatment. Our care team is here to support you every step of the way – from walking you through insurance coverage and costs, to customizing your treatment plan, our experts will work to help you achieve your goals.
Your family-building journey starts here.
Whether you've had experience with another fertility group or this is your first time exploring your options, we encourage you to find out why thousands of women in the region choose South Jersey Fertility Center. With early-morning and evening hours, virtual appointments, and online scheduling, we're providing the convenience you need to take the first step on your path to parenthood.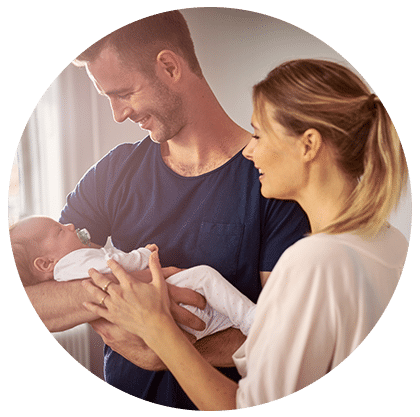 "My husband and I decided to seek out fertility help after unsuccessfully trying to get pregnant naturally for six months. I was very apprehensive and never wanted to do IVF due to all the needles. We started with 3 IUIs (due to insurance requirements) and ended up doing IVF. SJ Fertility made a complicated process a lot less complicated. From the doctors' expertise to the nurses always responding to my crazy questions to Taylor at the front desk at Sewell welcoming me every appointment by name, I really felt like everyone was my cheerleader. The saddest day for me was when I recently "graduated" from SJ Fertility and moved onto my OB. I am currently pregnant from our first IVF transfer and due February 2024. If you're on the fence, I would highly recommend seeking help from South Jersey Fertility!"
-Ally
"We are so fortunate and grateful for everything the team at South Jersey Fertility did for us! The nurses and doctors are all compassionate, helpful and very knowledgeable. They listen, provide expertise, and make sure you understand treatment plans/next steps. Fertility treatment is full of ups and downs, and the team here navigates that thoughtfully.
We just welcomed our first round IVF baby boy into the world, and are so incredibly thankful for SJF. We highly recommend the practice."
-Kate
"Working with SJ Fertility has been a dream. I feel so welcomed at the Marlton office. Appointments have been easy to get in the times that I want, and when I call and leave a message, I get a call back within the day. I've been seen by most of the doctors in the office and even having a different nurse each time, I've never felt uncomfortable. The level of care is equal among everyone and I feel listened to and advocated for."
-Kendall