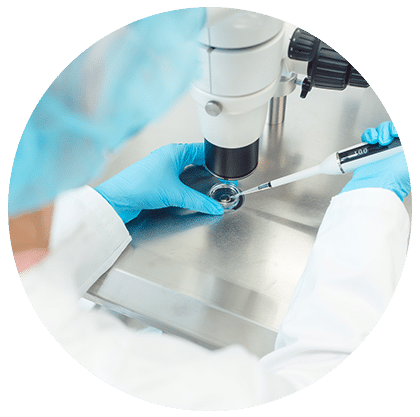 About Semen Analysis
Having a semen analysis is a crucial part of the fertility work up for most couples. Understanding the sperm analysis is an important factor when it comes to the chances of conceiving a pregnancy.
Our team strictly follows the Kruger method criteria that helps provide a comprehensive semen analysis. There are three primary parameters that are evaluated:
Count: Overall sperm count is important to understand the overall number of live, healthy sperm. Low sperm count or volume is a common source of male factor infertility.
Morphology: Sperm morphology, which is defined as the shape and size of the sperm, is an important factor that impacts sperm health. If sperm have an abnormal shape, it makes it difficult to fertilize the egg.
Motility: Motility describes the ability to move properly. If sperm are able to swim and move normally, this helps them travel through the Fallopian tubes and reach the egg for fertilization.
How To Keep Your Specimen
Keep the specimen at body temperature. In case of cold weather (below 70 degrees) the specimen must be carried to the laboratory in an inside pocket (for example a shirt pocket) to prevent chilling. Carrying the specimen in an outside pocket or in a briefcase or handbag will result in irreversible damage to the sperm motility and viability. Likewise, transporting the specimen on the car heater will cause damage to the motility and viability of the sperm cells. You may put the cup in a bag to carry it from the car to the front desk. Tell the receptionist you have a specimen to drop off. A laboratory technician will meet you and may have questions for you. The labeling of your cup will be verified at that time. Please notify the laboratory personnel if any part of the specimen has been lost or of any collection problems. This information needs to be noted on the report or another appointment can be made.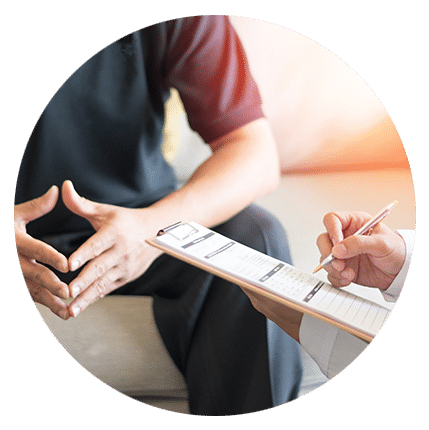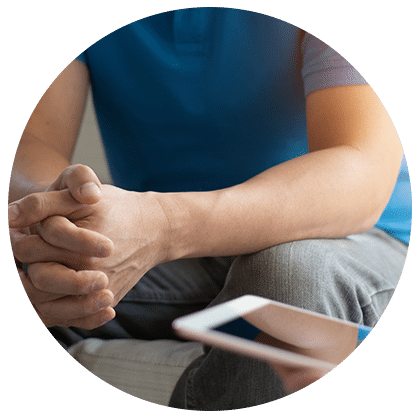 Semen Analysis Instructions
An appointment is required for any semen analysis.
Abstinence of 2-5 days is required prior to performing this test.
(This means no sexual relations or ejaculation for at least 2 days, but not more than 5 days)
The specimen should be collected in a sterile container provided by the office.
The specimen must be collected manually, that is by masturbation.
No other method of collection is useful for the purpose of this laboratory analysis.
The specimen should be taken to the office within one hour from the time that it is produced. If you live more than one hour away, we require that you obtain the specimen in our Marlton, Sewell or Egg Harbor Twp office.
Using a permanent marker, please label the sterile specimen cup with your full name, partner's name (if last name is different), the time the specimen was collected, your social security number and the days of abstinence. The patient may also be asked to present proper ID for verification.