Director of IVF Programs
Peter Van Deerlin, MD, FACOG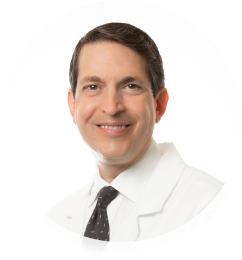 Board Certified Fertility Specialist:
— Obstetrics and Gynecology
— Reproductive Endocrinology and Infertility
Top Doc by SJ Magazine in 2007, 2009-2012
Top Physician for Women by South Jersey Magazine in 2012-2019
Top Physician by South Jersey Magazine in 2007-2018, 2021
Healthy Living New Jersey Top Doctor, 2023
Dr. Van Deerlin has been with South Jersey Fertility Center since 1997. He is an accomplished physician who is well respected in his field, having been selected as president of the Philadelphia Area Reproductive Endocrine Society in 2005. He has been invited to speak at many local events on such topics as correction of uterine anomalies and IVF.
Dr. Van Deerlin has earned the respect and trust of his patients through a career marked by commitment to individualized patient care. He also is conversant in Spanish, which in 2004 allowed him to lead a medical mission to Ecuador to teach laparoscopy to gynecologists in the Andes. As a clinical investigator he has published articles in major journals and presented his work at scientific meetings. His publications in the area of reproductive endocrinology describe original scientific findings on such topics as ovarian follicular biology and recurrent pregnancy loss. At the 1997 Annual Meeting of the American Society of Reproductive Medicine (ASRM) a presentation on endometrial pathology for which he collaborated won the award for the most outstanding poster presentation. At the 1998 ASRM meeting he presented important advances in the practice of IVF which were made at South Jersey Fertility Center and are now being applied to the care and management of the Center's patients. He presented our Center's progress in IVF techniques to fellow gynecologist at the American College of Obstetricians and Gynecologists – District III annual meeting in 2004.
Education And Affiliations
Medical School:
Washington University School of Medicine 1986 -1990
Samuel D. Soule Award in Obstetrics and Gynecology 1990
Residency:
Obstetrics and Gynecology
Barnes Hospital/Washington University 1990-1994
Fellowship:
Reproductive Endocrinology and Infertility
University of Pennsylvania Medical Center 1994-1996
Instructor in Obstetrics and Gynecology 1996-1997
Certifications:
Board Certified in Obstetrics and Gynecology
Board Certified in Reproductive Endocrinology and Infertility
Professional Societies:
Diplomat, American Board of Obstetrics and Gynecology
Fellow, American College of Obstetrics and Gynecology
American Society for Reproductive Medicine
Society for Reproductive Endocrinology and Infertility
Society of Reproductive Surgeons
Philadelphia Area Reproductive Endocrine Society
Philadelphia Obstetrical Society
Editorial Board, Fertility Today Magazine
Hospital Affiliations:
Virtua Voorhees Hospital
Virtua Memorial Hospital
Jefferson Hospital
Inspira Health
AtlantiCare Regional Medical Center
"You will not regret seeing Dr. Van Deerlin or anyone at South Jersey Fertility. They are the best of the best. My advice to anyone going here is trust the process and know he is the best of the best, you couldn't be in better hands."
Tara
Proud Parent
Read more patient experiences
Join our mailing list
Get our latest news and insights delivered right to your inbox.